How Much Can a Ford Truck Tow?
2023 Ford Trucks Towing Capacity

---
Whether you're hauling trailers to and from your Wyoming ranch, you're towing up and down Interstate 25, or you're tackling other trailering demands, a new Ford truck can help you tow with confidence. New Ford trucks for sale at Laramie Peak Motors all have high towing capacities. Several max towing ratings for these new trucks top their respective classes.
New Ford trucks are for Wyoming drivers who are doers striving to complete tasks to the letter. Rely on the outstanding muscle of a new Ford truck to accomplish what you once could not. These new trucks are loaded with high towing capacities and are waiting at your Wheatland, WY Ford dealer near Laramie and Cheyenne.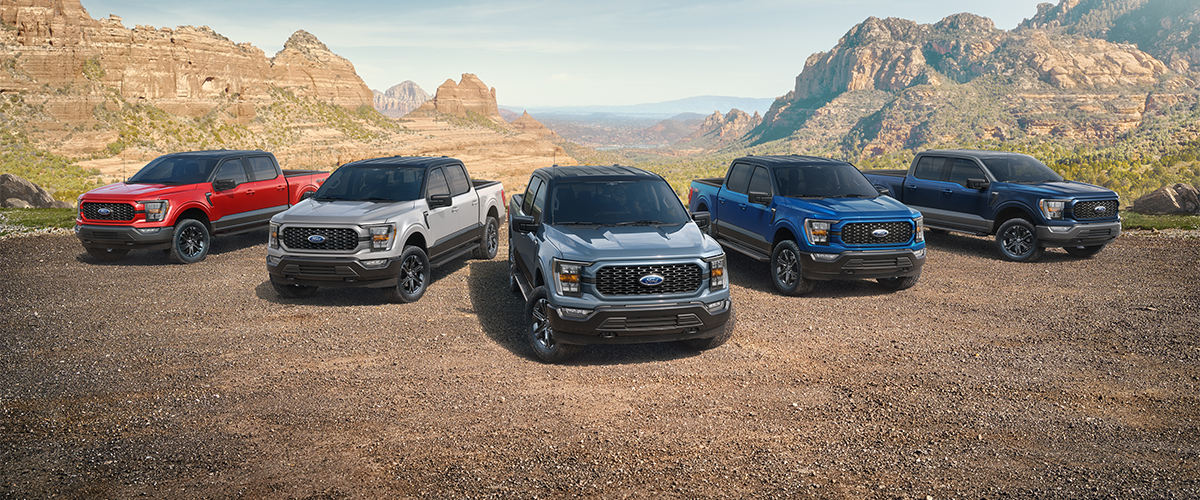 Max Towing Ratings for 2023 Ford Trucks
2023 Ford F-150: 14,000 pounds
2023 Ford Super Duty®: F-250: 22,000 pounds (conventional); F-350: 24,800 pounds (conventional), 25,900 pounds (fifth-wheel), 27,000 pounds (gooseneck); F-450: 37,000 pounds (gooseneck)
2023 Ford F-150 Lightning: 10,000 pounds
2023 Ford Ranger: 7,500 pounds
2023 Ford Maverick: 4,000 pounds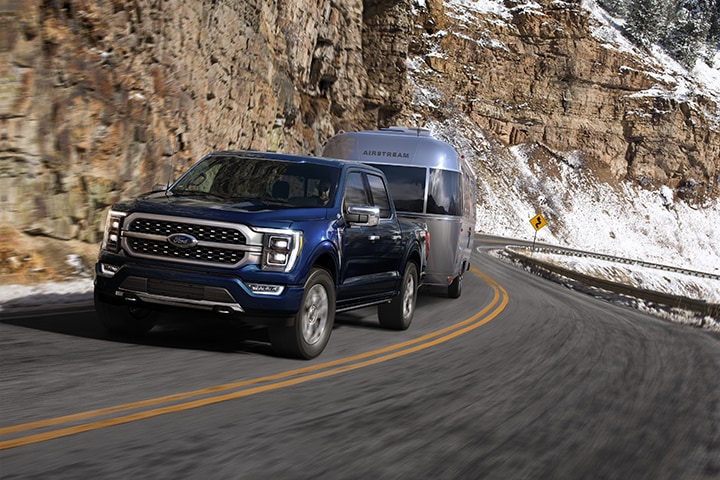 Ford F-150
New Ford F-150 trucks boast a best-in-class maximum towing capacity of 14,000 pounds, appealing to Wyoming ranchers and Cheyenne contractors. This maximum towing capacity is achieved with the 3.5-liter EcoBoost® twin-turbo V6 engine. The 5.0-liter Ti-VCT V8 engine unlocks a 13,000-pound towing capacity. Other F-150 powertrains help this new Ford truck tow between 8,200 and 12,700 pounds. There's even a Smart Trailer Tow Connector and additional innovative trailering technology in the Ford F-150 to make each towing voyage easier between Cheyenne and Laramie.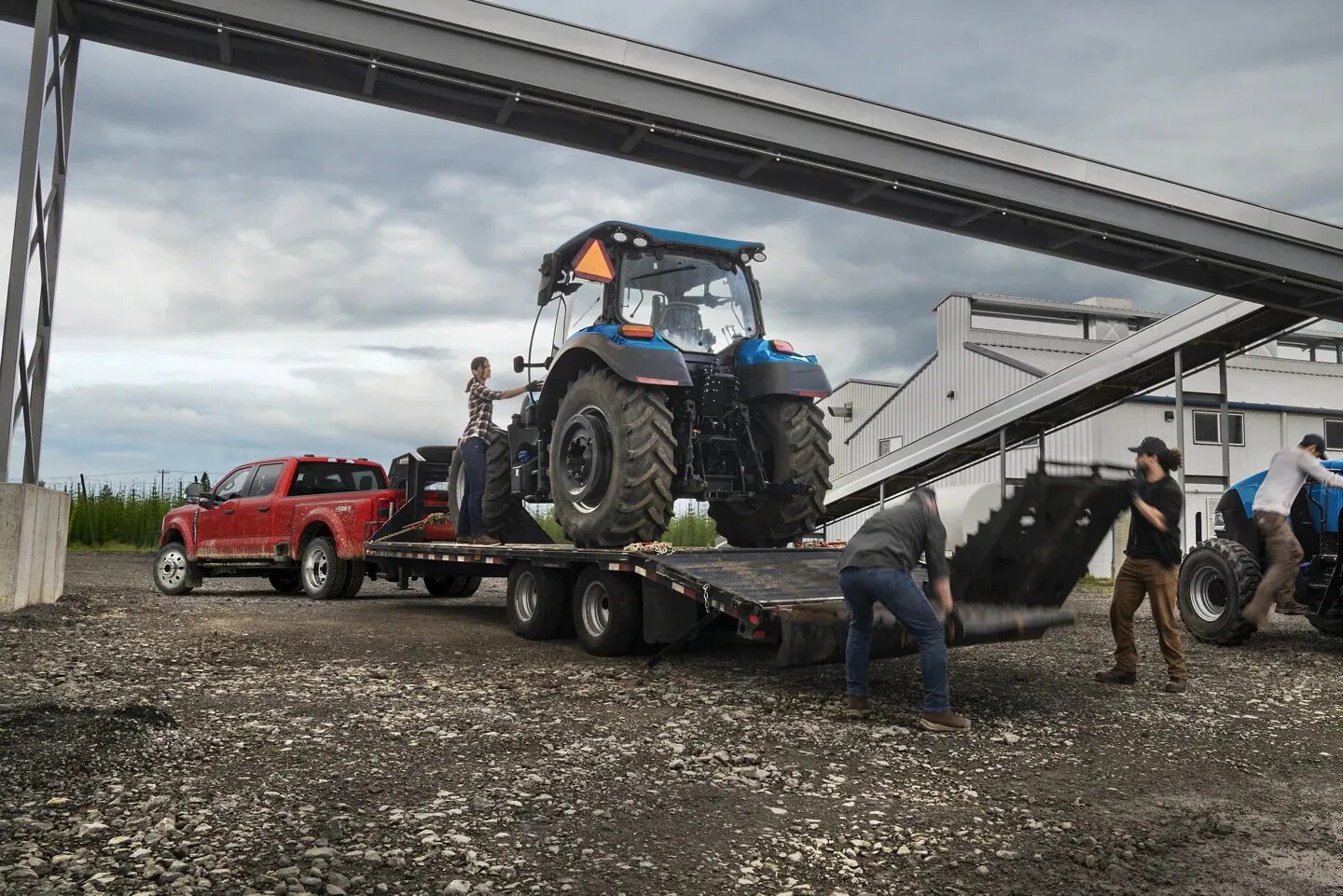 Ford Super Duty® - F-250, F-350, F-450
You dream it and your Ford Super Duty® truck can do it. When it comes to towing, no heavy-duty truck hauls more than a Ford Super Duty® pickup. The F-450 achieves the Ford truck lineup's highest towing capacity at 37,000 pounds with a gooseneck configuration.
Conventional towing ratings for F-350 trucks range from 20,000 pounds to 24,800 pounds. For fifth-wheel or gooseneck towing, F-350 pickups max out their trailering capabilities at 25,900 and 27,000 pounds, respectively, through a high-output 6.7-liter V8 Turbo Diesel engine. Most F-250 trucks can tow 18,200 pounds, but this heavy-duty pickup has a maximum conventional towing rating of 22,000 pounds.
F-250, F-350, and F-450 trucks double up on capability and productivity!
Ford F-150 Lightning
You can now tow on pure electric power between Wheatland, Chugwater, and Cheyenne with the Ford F-150 Lightning. This all-electric truck has a maximum towing capacity of 10,000 pounds and provides instantaneous torque.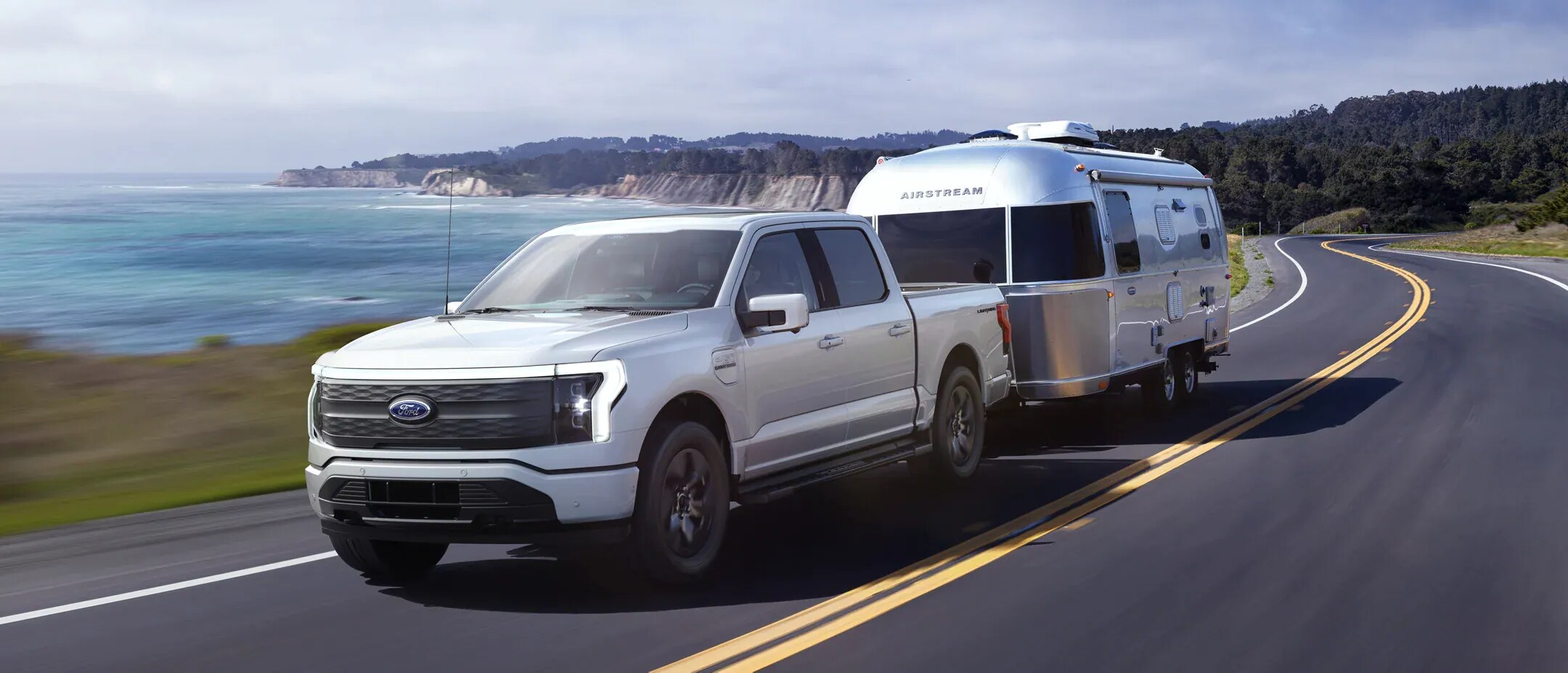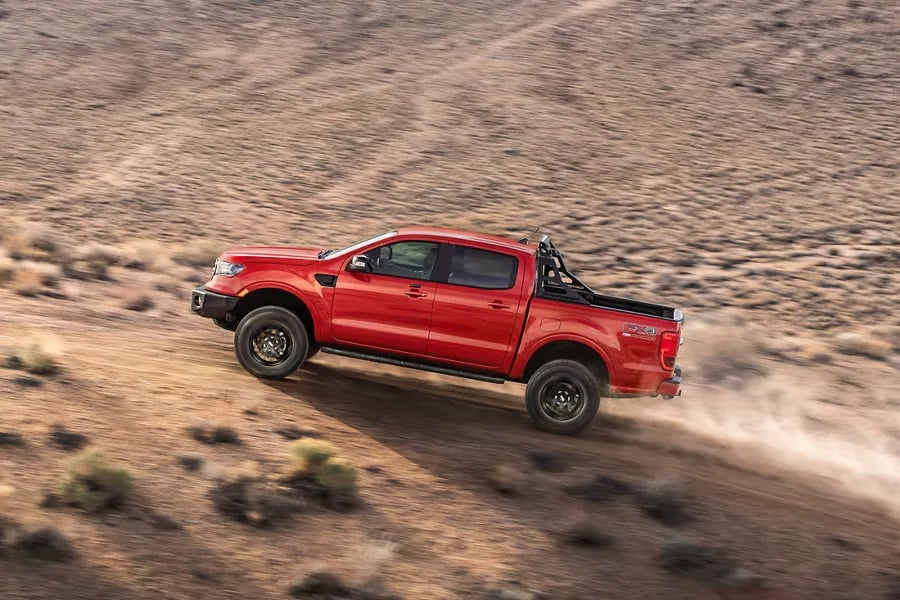 Ford Ranger
Ford's mid-size truck is also a towing machine! The Ford Ranger proves to be a reliable towing partner with a maximum towing rating of 7,500 pounds. A 1,905-pound best-in-class max payload rating is just a bonus. The impressive towing capacity for a mid-size pickup stems from the Ford Ranger's class-exclusive 2.3-liter EcoBoost® turbocharged inline-4 engine that packs 270 horsepower and 310 pound-feet of torque.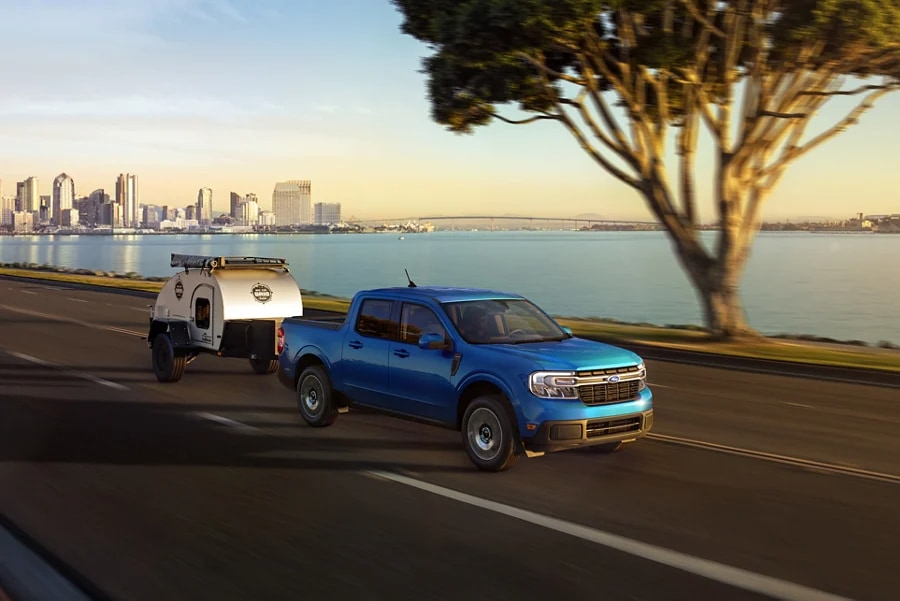 Ford Maverick
Ford's hybrid pickup with a standard hybrid powertrain is a fuel-efficient towing machine. Earn over 40 miles per gallon as you haul trailers around Cheyenne or Laramie in a Ford Maverick, which has a maximum towing capacity of 4,000 pounds. Base models for the Ford Maverick can tow 2,000 pounds.
Test Drive a New Ford Truck in Wheatland, WY
Contact your Wyoming Ford dealer north of Cheyenne with a call or click to schedule a test drive in a new Ford truck. Towing ratings differ based on the cab design and the powertrain. Contact the Laramie Peak Motors sales team for specific towing information on the exact Ford truck configuration you're interested in. The trucks featured in our new inventory are all capable towing companions for whatever jobs lie ahead.
How can we help?
* Indicates a required field