2022 Ford Trucks Towing Capacity
When you have big jobs to conquer, you want to be ready with plenty of towing power at your disposal. That's why your next truck should be a Ford because you'll be able to rely on it time and again. Depending on your needs, the highly capable 2022 Ford Ranger towing capacity may be just what you're looking for, or you may want to maximize your time at the worksite with a Super Duty® truck, which boasts a stellar maximum conventional tow rating. Learn more about the Ford truck lineup and check out how much Ford trucks can tow when you stop by our Ford dealership near Cheyenne, WY.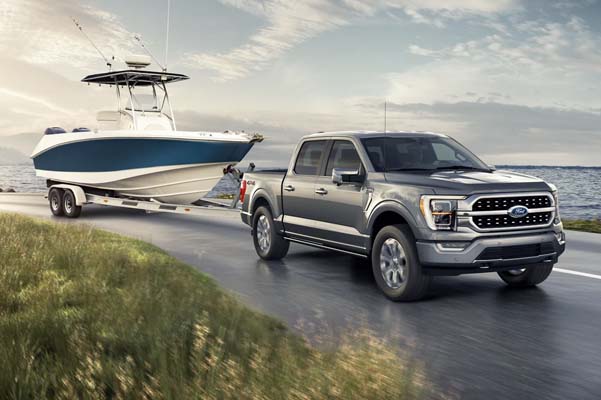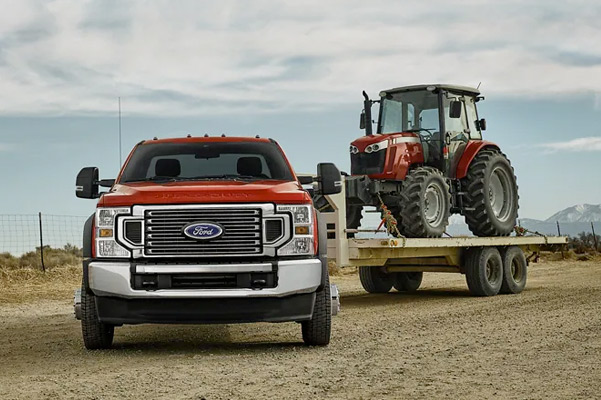 2022 Ford Truck Tow Ratings
Do you want to finance a new Ford F-150 in Wyoming but are wondering how much it can tow? Our Wheatland Ford dealer can help you. When properly equipped, the Ford F-150 towing capacity can reach up to 14,000 pounds, giving you enough muscle to haul a trailer to and from the jobsite. If you require extra strength under the hood, opt for a more powerful Super Duty® model to gain the leading maximum available diesel conventional capabilities. The impressive Ford Super Duty® tow capacity can earn up to 24,200 pounds, leaving competitors in the dust and redefining what it means to be a formidable pickup. Whether you want to hitch up your trailer or haul work equipment, your Ford truck will be more than ready.
| Model | Max. Towing Capacity (Conventional) | Max. Towing Capacity (Fifth Wheel) |
| --- | --- | --- |
| 2022 Ford Maverick | 4,000 lbs. | N/A |
| 2021 Ford Ranger | 7,500 lbs. | N/A |
| 2022 Ford F-150 Lightning | 10,000 lbs.1 | N/A |
| 2021 Ford F-150 | 14,000 lbs. | N/A |
| 2022 Ford Super Duty® (gas) | 21,000 lbs. | 21,200 lbs. |
| 2022 Ford Super Duty® (diesel) | 24,200 lbs. | 37,000 lbs. |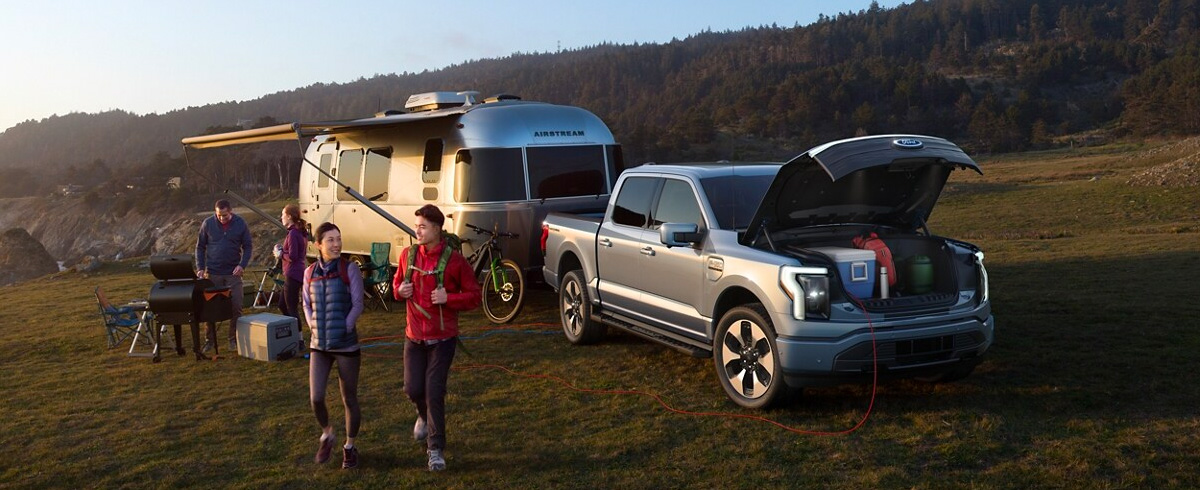 New Electric Ford Towing Capacity
The future is electric, which is why the Ford truck lineup now includes EVs to reduce your carbon footprint. You may be thinking that an electric Ford truck doesn't pack a punch, but the numbers show that to be false. The nimble Ford Maverick hybrid is ready to conquer Wyoming roadways, while the all-new Ford F-150 Lightning is prepared to inject thrills into every drive, offering a projected tow rating of 10,000 pounds.1 This new electric Ford pickup perfectly combines power and fuel efficiency, making it the ideal ride for WY Ford fans.